Who?
Who set up the Eurowhistle portal?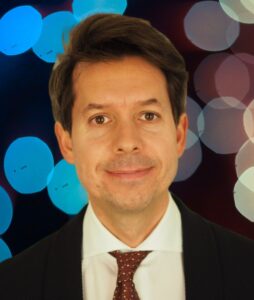 The Eurowhistle.eu project portal was designed by Prof. Dr. Bartosz Makowicz and his Team at Viadrina Compliance Center at the European University Viadrina and implemented with European partners. The project was kindly supported by the KBA NotaSys Integrity Fund. We would like to sincerely thank the Fund for its support!
Our thanks also go to Ms Neele Heineck, who has supervised the project from the very beginning. Now, however, special thanks also go to all the partners of the project who provided the decisive input for the design of the database and by doing so, covered all member states of the EU. Without their support in terms of content, which was provided on a voluntary basis, the portal would not have come true.

The partners include:
Austria
Martin Eckel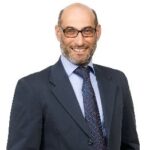 Martin Eckel heads the CEE Compliance and Competition team at Taylor Wessing CEE. He specializes in the design of Compliance-Management-Systems and supports clients with their implementation including Whistleblowing-Systems. He has many years of experience in handling internal investigations and regularly acts as lead auditor of Austrian Standards certifying Compliance-Management-Systems. He is part of the supervisory board of the Austrian Compliance Officer Association ("ÖCOV"), regularly holds trainings and seminars and is a lecturer at an Austrian University. He frequently publishes articles on Compliance matters and competition law. Amongst others, he has co-authored the booklet "EU-Whistleblower-Richtlinie kompakt – Basics für Ihre Umsetzung", issued by Austrian Standards. He is also an acknowledged expert in the field of Austrian and European competition law.
Belgium
Joris Lambrecht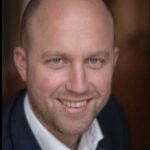 Joris Lambrechts is Manager Compliance & Forensics at Finvision assisting clients in all matters related to ethics, compliance and fraud investigation. He obtained a Master in Law at the Antwerp University (2009) and the 'Master Class Forensic Auditing' certificate at the Antwerp Management School (2012). He is also a registered fraud auditor at the Institute of Fraud Auditors (IFA – 2013) and is holder of the certificate 'Special Training in Supreme Court Procedure in Criminal Cases' since 2016. Before joining Finvision Joris worked as an attorney for more than 10 years. He specialised in Criminal Law and Procedure, with a particular focus on Corporate Criminal Law. Joris regularly speaks at seminars and wrote several publications on different fraud-topics. He is a native Dutch speaker, but also fluent in English and French.
Bulgaria
Hristo Moutafchiyski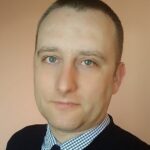 Hristo Moutafchiyski is the EMEA Regional Compliance Officer, maintaining and developing the compliance program of Ingram Micro (leading global technology distributor). Previously, he was an internal auditor and the Chief Compliance Officer of Allianz Bulgaria, where among other program elements he implemented the whistleblowing and complaint management policies. He studied International Relations and Organisational Psychology in the Sofia University. At the time, he also participated as a fellow in few legislative research projects of the Bulgarian Parliament on subjects in the public spotlight. He keeps strong interests in organizational culture, behavioural economics, change management and other psychological aspects of the legal and compliance work. Hence the drive to observe the legal and ethical challenges, coming from the EU Whistleblowing directive.
Croatia
Maja Toš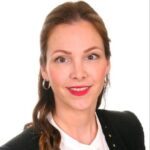 After graduating from the Faculty of Law in Zagreb in 2008, Maja Toš gains experience in a law firm as an intern and, after passing the bar exam, as a lawyer until September 2015, when she moves to the leasing company HETA Asset Resolution Hrvatska d.o.o. as a Senior Legal Advisor for Compliance and AML. This period was blessed with a lot of practical experience and additional education within the compliance scope at the SCCE (Society of Corporate Compliance and Ethics), developing her AML skills, cooperation on similar projects and the publication of a professional article. Afterwards, she joined Fortenova Group d.d., the largest company in the Region with over 45,000 employees, as a Corporate Compliance Internal Auditor where she continues to grow and apply the acquired knowledge, contributing to the progress of the company joint forces with her colleagues.
Cyprus
Panagiotis Tsangaris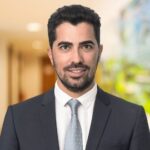 Dr. Panagiotis Tsangaris currently works as a Senior Associate at Tassos Papadopoulos & Associates LLC in Nicosia, Cyprus. He previously worked at other reputable law firms in Cyprus and at the international law firm Hogan Lovells LLP in Munich, Germany. He also interned at the European Commission in Brussels. He focuses on matters pertaining to Competition Law, Intellectual Property, Employment Law, Administrative Law, Public Procurement Law, Public Law, Energy Law, Corporate and Company Law. Panagiotis obtained his law degree with Distinction from the National and Kapodistrian University of Athens, Greece, and his LL.M. degree from the London School of Economics. He was a Ph.D. scholarship holder at the Max Planck Institute for Innovation and Competition in Munich, and he holds a doctorate degree (Dr.jur.) from the Ludwig Maximilian University of Munich. His Ph.D. thesis has been published by Springer as part of the book series "Munich Studies on Innovation and Competition". He was admitted to the Cyprus Bar in 2016. In addition to his mother tongue Greek, he is fluent in English and German and has reading knowledge of French.
Czech Republic
Vojtech Prerovsky
N/A
Denmark
Maria Thestrup
N/A
Estonia
Merlin Liis-Toomela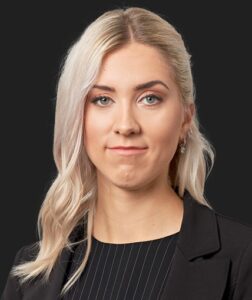 Merlin Liis-Toomela is attorney-at-law and senior associate at Ellex Raidla law firm. Merlin specialises in data protection law and intellectual property rights law. She is an internationally recognised expert in the field of data protection and a member of the Intellectual Property and IT Law Committee of the Estonian Bar Association. In the Intellectual Property and IT La Committee, she actively contributes in analysing or arranging for the analysis of legislation and practice in the fields of intellectual property, information and communication technologies and data protection, as well as in drafting proposals for changes to legislation or practice. Having worked in an international law firm before joining Ellex, Merlin has a combined 10 years of experience advising clients in data protection law, IP & ICT and civil litigation. She has published many opinion pieces in the media and is a highly respected lecturer on data protection.
France
Bénédicte Querenet-Hahn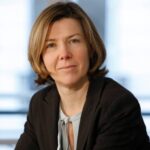 Bénédicte Querenet-Hahn is a partner at the German-French law-firm GGV Avocats-Rechtsanwälte. She advises multinational and medium-sized companies as well as corporate groups in the fields of Labour Law and Compliance. One focus of her practice is advising on corporate governance as well as on the introduction and implementation of compliance programs on a national and international level.
Finland
Toni Selkälä
Bio and Photo comming soon…
Germany
Eckart Gottschalk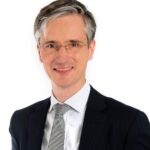 Eckart Gottschalk provides comprehensive support and advice to companies in corporate governance matters. Thus, one focus of his work is strategic compliance consulting, the establishment and further development of compliance structures, and internal investigations. In addition, Eckart Gottschalk has many years of experience in advising managing directors, board members, supervisory and advisory boards on management and board issues as well as governance topics. He has outstanding industry expertise in regulated sectors such as aviation, infrastructure and defense as well as in the financial sector.
Eckart Gottschalk is a permanent contributor to the journal "Gesellschafts- und Wirtschaftsrecht (GWR)" published by C. H. Beck. Together with Dr. Charlotte Dobers-Koch, he is co-editor of the whistleblowing topic in the journal "comply".
He joined CMS in late 2006 after serving as a Joseph Story Research Fellow at Harvard Law School (Cambridge, Mass.) in 2005 and 2006. In 2014, Eckart Gottschalk became a partner.
Greece
Ioanis Epitropakis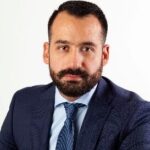 Based in Athens, Greece, Ioannis G. Epitropakis is a qualified lawyer and a Doctor of Law, accredited by the Ludwig Maximilians University (LMU) of Munich. In 2013, he received a master's degree in German criminal law by the aforementioned University. After completing his internship at a criminal law firm in Munich, he submitted his doctoral thesis in the field of Medical Criminal Law, receiving the title of Doctor of Laws ("Dr. iur") with "magna cum laude" in July 2019. In April 2020 his dissertation was published by "Nomos – Publishing House" in the special series of Medical Criminal Law monographs. Since October 2019, he runs his own law office in Athens. He is a member of the Hellenic Society of Criminal Law, the Medical Law and Bioethics Study Laboratory of the Aristotle University of Thessaloniki as well as the Hellenic Association of Medical Law and Bioethics.
Hungary
Akos Toth
N/A
Ireland
Philip Brennan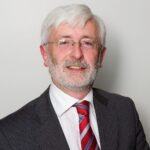 Philip Brennan is Founder and Managing Director of Raiseaconcern (www.raiseaconcern.com), an Irish based firm that works with private and public sector employers in the prevention, detection, investigation and remediation of workplace wrongdoing.  Raiseaconcern sets up and operates Whistleblowing Schemes for employers and acts as 'Confidential Recipient' of employee disclosures.  Raiseaconcern intermediates between employers and disclosers to facilitate investigation of allegations of wrongdoing, without disclosing the discloser's identity. With over 20 years' experience in this field, Philip has led and overseen numerous investigations of all aspects of workplace wrongdoing, with particularly emphasis in recent years on the area of bullying, harassment and sexual harassment at work.  Raiseaconcern provides services across multiple sectors but has conducted extensive work with Irish Government Departments and public service bodies.  Philip has also lectured and published extensively in the area of whistleblowing and addressing workplace wrongdoing. Philip is a former President of the Compliance Institute and of the Irish Tax Institute.  He holds an MSc in Business Administration from University of Dublin, Trinity College, a Professional Diploma in Compliance from University College Dublin and fellowships from the Compliance Institute and the Irish Tax Institute.
Contact: [email protected]
Italy
Antonio Guiseppe di Pietro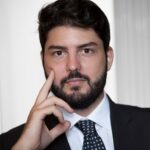 Antonio Giuseppe Di Pietro is an Italian lawyer, specialized in business and white-collar criminal law, with a strong background in business intelligence and corporate investigations, and a passion for technology. He has worked in corporate intelligence both in Italy and in the Middle East, before starting his legal practice in Milan, assisting public and corporate clients on M&A, regulatory and anticorruption matters. He co-founded 36Brains, a tech-driven corporate intelligence and investigations company based in Milan and Berlin. He volunteers as a Qualified International Humanitarian Law Counsellor to the Italian Armed Forces. He has held speeches and lectures in Europe, Latin America and the Middle East, and his work has been featured on leading European media outlets.
Contact: [email protected]
Latvia
Irina Kostina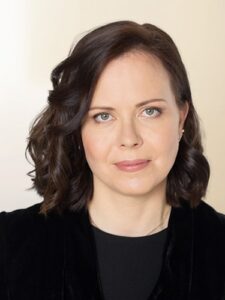 Irina Kostina is the Head of the Employment Practice at Ellex in Latvia, specializing in employment and dispute resolution matters. Irina is an expert on legal relationships with chief executive officers, board members and executive employees, as well as she assists clients on complex multi-jurisdictional transfers of undertakings and reorganisation matters. She also provides advice in the organisation of internal investigation processes in case of violations perpetrated by a management or employees. Irina has experience in matters concerning outsourcing and posting of employees which requires an expertise in corporate and tax law either. Irina boasts extensive professional background in consulting clients regarding inspections carried out by supervisory authorities. Irina's expertise includes representation of clients in administrative and civil proceedings in courts, as well as arbitration courts. Irina has also advised clients in cases related to commercial, tax, corporate, public procurement, and insolvency laws. Irina is an author of numerous local and foreign publications and a sought-after speaker to share her opinion on employment matters and disputes at public seminars and conferences. Irina Kostina co-leads the Labour Force and Requalification Issues work group of the Foreign Investors Council in Latvia which proposes changes and developments into legal framework governing the labour sector and aligns them with other stakeholders. Since 2016, Irina has held a position of the Arbitrator at the Court of Arbitration of the Latvian Chamber of Commerce and Industry.
Lithuania
Jaunius Gumbis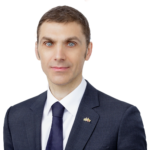 Dr. Jaunius Gumbis is an associate professor of philosophy of law and legal reasoning at Vilnius University. Dr. Jaunius Gumbis is the author and co-author of more than eighty papers and book chapters in Lithuania and abroad on the concept of law, competition, energy and utilities, communications, agency and distribution. The full list of publications can be found here  http://web.vu.lt/tf/j.gumbis/en/publikacijos/ Dr. Jaunius Gumbis is also a partner and the co-head of the Industry & Regulatory practice of the law firm "Ellex Valiunas". Over 30 years Dr. Jaunius Gumbis has worked extensively with various corporate clients, the largest foreign investors in the Baltic States, major local and international businesses representing them before courts and competent national authorities in diverse cases, including in relation to regulatory issues. Dr. Jaunius Gumbis often manages strategic, high-value and important commercial and regulatory work for major local and foreign businesses, and often leads respective teams and projects. Dr. Jaunius Gumbis' main professional strengths are excellent leadership and motivation skills, understanding of the business operations and business needs of the client as well as proved brilliant communication with international and local enterprises, their in-house and external counsels and public authorities of Lithuania. Since 2011 Dr. Jaunius Gumbis is a Honorary Consul of the Republic of Brazil in Lithuania.
Netherlands
Geert Vermeulen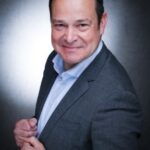 The mission of Geert Vermeulen is to help organizations conduct business in an ethical and compliant way. Geert has been working in ethics and compliance for the last 20 years and is specialized in establishing and improving ethics and compliance programs in general and anti-corruption and whistleblowing programs in specific. In 2016 he founded ECMC. ECMC provides compliance training, consulting services and interim and external ethics & compliance management. Geert has provided compliance training in over 30 countries on virtually all continents. Geert obtained most of his experience in-house. As Global Head of Compliance for Damco, the freight forwarding arm of the AP Möller-Maersk Group, he was responsible for the compliance activities in 90 countries, focusing mainly on anti-bribery and trade restrictions. As Chief Compliance Officer Aon EMEA (Europe, Middle East and Africa) he coordinated compliance efforts in some 60 countries. Geert regularly speaks and writes on ethics and compliance, see www.ethicscompliancemc.com. He has been the President of the Dutch Compliance Officers Association, where he founded the expert group on Financial Economic Crime. He is a member of the expert groups on ESG and on Culture and Behaviour of the association and a member of the Professional Advisory Committee of the Law Compliance Minor at The Hague University. When he was granted the National Compliance Award in 2020, he was labelled 'the compliance guru'; the jury called him a figurehead and role model for the compliance community. In 2020 Geert founded another company called 'The Integrity Coordinator' (www.theintegritycoordinator.com). This company is an independent, external coordinator of whistleblowing or speak up procedures. We advise organizations on the topic and provide courses on the EU and Dutch whistleblower protection legislation and good practices. Let us help you to unleash the power of a good speak-up culture!
Poland
Marcin Cieminski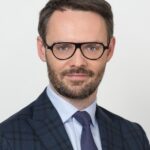 Marcin Ciemiński, PhD is a qualified Polish advocate, Partner in the Dispute Resolution Department of Clifford Chance Warsaw, Head of the White-Collar and Regulatory Group. He is a renowned specialist in Poland in commercial, civil and criminal law as well as medical, public procurement and insurance law. Marcin regularly handles matters concerning white-collar crime, criminal investigations, compliance and crisis management. He has substantial experience in advising clients in different aspects of criminal proceedings in Poland as well as in relation to FCPA proceedings. Marcin is an author of books and articles and a speaker on anti-corruption and compliance issues. As an assistant professor he lectures on commercial law at the University of Warsaw. Marcin is recognised by independent legal directories, including Chambers Global, Chambers Europe and Legal 500 EMEA, as a leading lawyer in Dispute Resolution, White-Collar Crime and Healthcare & Life Sciences in Poland.
Portugal
Alex Sander Pires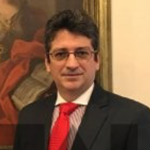 Alex Sander Pires is teaching in Law Department of Universidade Autónoma de Lisboa (UAL), since 2015 (https://autonoma.pt/docentes/alex-sander-pires/), researching in the Centre for Research and Development in Legal Sciences Ratio Legis with function of coordinator of the research group titled "Culture of Peace and Democracy", and also he is a researcher in the Globalisation, Democracy and Power (GLOB) research group of the Research Centre for Justice and Governance (JUSGOV) linked to the Universidade do Minho. Furthermore, he is Member of the 26th Committee of International Political Science Association (IPSA), Member of the International Association of Constitutional Law (IACL), Member of the Association Française de Science Politique (AFSP), Member of the American Political Science Association (APSA), General Secretary of Ethical and Compliance International Institute (ECII), Founder of the "Pensar a Justiça" Project and Lawyer. About his academic life, in a few words, he is Doctor in Legal and Social Sciences (since 2009), with post-doctoral studies in European Constitutional Justice (2014) and Culture of peace in scope of human rights (in course), as well as Doctor in Political Science (since 2015). Before teaching in Portugal, he was a professor in Brazil and Argentina since 2000, having written dozens of books and scientific articles in a multidisciplinary perspective between Law (Constitutional Law, Civil Procedural Law, Human Rights, Consumer Law, among others), Philosophy (legal normativism, justice, ethics and compliance), and Political Science (liberalism).
Romania
Cristian Ducu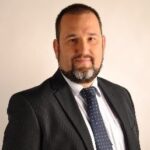 Cristian Ducu is President of the European Ethics & Compliance Association and Senior Expert in Governance, Ethics & Compliance, Anti-corruption and Sustainability at the Centre for Advanced Research in Management and Applied Ethics (Bucharest, Romania). He has worked as an Ethics & Compliance external consultant since 2007, collaborating with a wide range of organizations and industries. Since 2009, he has also worked as an external non-financial auditor, focusing on anti-corruption, sustainability, and business integrity in supply chains. Currently, he also holds the position of President of the Ethics Commission of Romanian National Association of Insurance and Reinsurance Organizations, and of the Supervising Commission of Romanian Transparency Registry Association, an industry organization for Public Affairs companies and professionals that manages a local instrument similar to the Transparency Registry from the European Commission. Cristian is regularly involved in activities that shape important public policies, laws and governmental mechanisms on integrity and ethics institutionalization in the public and private sectors.
Slovakia
Ivan Skaloš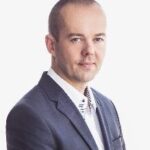 The career of Ivan Skaloš started in assurance services, where he developed his financial expertise, but first of all found his passion for various risk management topics. After short period of focus on corporate finance (evaluation of strategic projects, company valuations), he spent past 15 years of his career by strengthening internal control environment, building effective anti-bribery programs and related cultural transformation. Over this period, Ivan was not only very close to the topics of Compliance and business ethics, but also to corporate governance and sustainability. Ivan strongly believes that leadership based upon principles of mutual respect, alignment, integrity and fairness recently became even more a critical success factor for business across all industries than it was in the past. Ivan has been very active in the Slovak Compliance Circle – the Slovak Compliance professional association, since its foundation in 2013. Currently chairing the association's Advisory Board, Ivan helped the association in promoting ethical business to future business leaders and within the Slovak business community, all over its existence.
Slovenia
Gregor Pirjevec
N/A
Spain
Alain Ysla Casanovas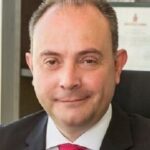 Alain Casanovas is Partner at KPMG Spain since 2000. He has designed and carried out projects to improve internal control over Legal Compliance and Corporate Crime Prevention. He is a respected author on these issues and has published several volumes on this topic. The site www.kpmgcumplimientolegal.es provides content, where he regularly publishes technical posts as well as videos and practical notebooks on criminal Compliance. He directs the KPMG Criminal Compliance Think Tank, a high-level forum on advanced trends that brings together Criminal Compliance Officers from Spanish and foreign organizations and has participated in the drafting of the White Paper on the Criminal Compliance Function. Alain is a member of the ISO / TC 309 Group "Governance of Organizations" and participates in the five subgroups into which it is divided. He has participated in the creation of the UNE 19601 Standard on Criminal Risk Management Systems as coordinator of the ad hoc reaction group. He has been recognized by prestigious directories as one of the best lawyers in the practice of Corporate Compliance, such as Chambers or Best Lawyers. Alain has a law degree from Universidad Autónoma de Barcelona. He has also taken specialist courses in EC institutions in Belgium and Germany.